Straw
FREE ADMISSION – Thursday 29 June
Norrland country rockers HALM are digging where they stand. With an expression all their own – freed from tiresome clichés and without copying anyone – they are a shining example that country rock doesn't have to come from Tennessee or Texas to be credible.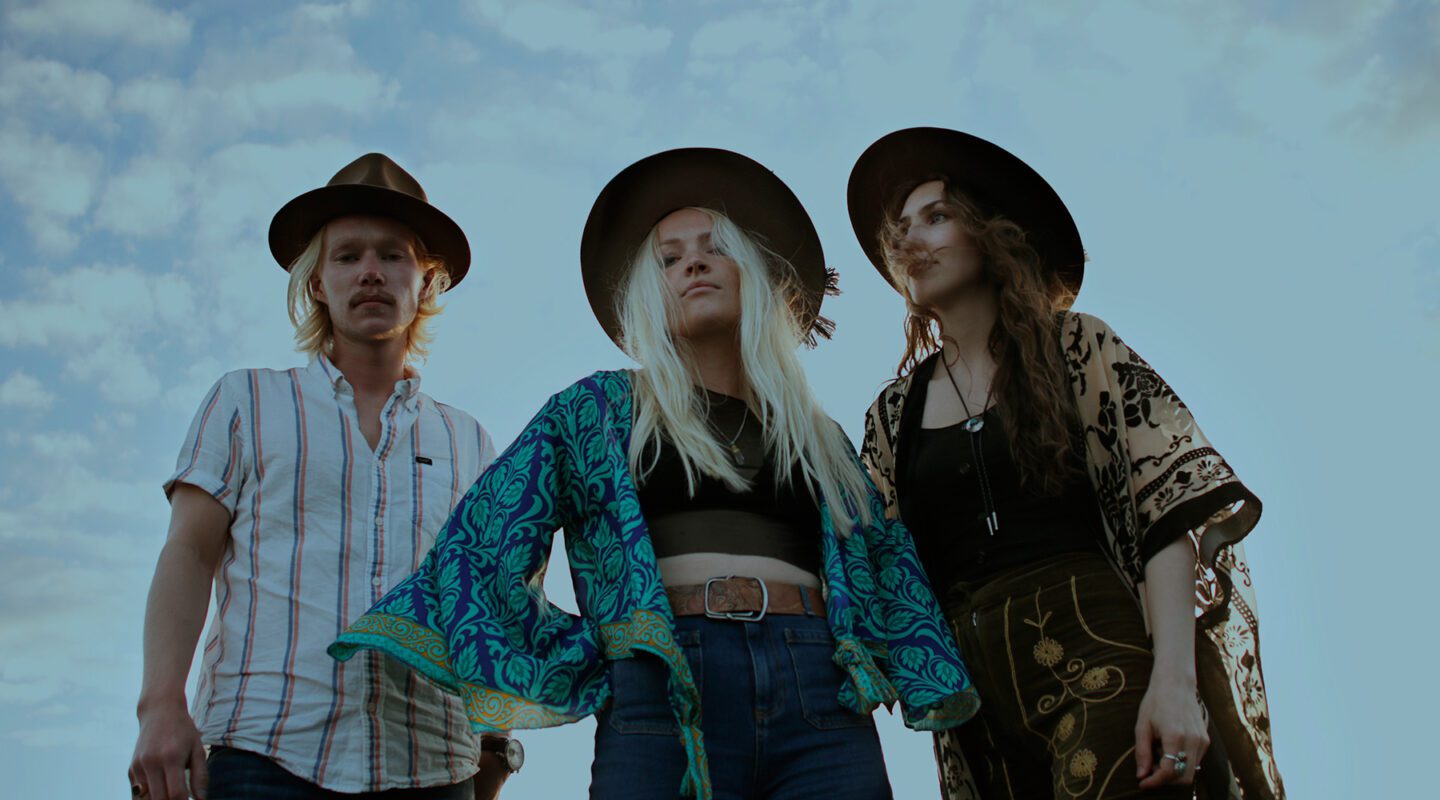 The Umeå band, which consists of Johanna Sandgren (vocals and banjo), Lisa Johansson (vocals and guitar) and William Ignberg (guitar) is part of the next generation of the Swedish Americana movement and with a loyal and constantly growing audience. While being influenced by Crosby Stills & Nash, Bonnie Raitt, Tom Petty Fleetwood Mac, Creedence Clearwater Revival and Nikki Lane, HALM has shown more clearly than in many other cases that the Americana music created here in the Nordics has very little to do with the USA, even if that's where the roots are.
This is Scandinavian music, period. There is something special that underlines our Scandinavian gloom, contemplative disposition and overall melancholic mood here in the north - making the blues influences even bluer! HALM's core trio is reinforced during their concerts by Leo Kinell (drums) and Karl Bernhard Josephson (bass).
The band has already been around for more than a decade and has definitely stirred up more road dust than most in the same age category. There have been around 500 gigs, both in Scandinavia and the rest of Europe. Yes, they have even performed in China. Their resume includes, for example, big gigs in Norway where they performed with, among others, Emmylou Harris and Carlene Carter.
Here at home, we have seen them in TV4's "Bingolotto" twice, as a support act for, among others, Jill Johnson, The Boppers and Whitney Rose, and not least at prestigious festivals such as Sthlm Americana. There have been three full-lengths so far. The latest album released in 2019, recorded by Pelle Henriksson in the Tonteknik studio. In February 2022, the hit and rhythmic single "Lose myself" was released, a hint of what is to come when HALM releases new material in 2023.